Christmas Jewellery Shows and Exhibitions 2018
If you need a little inspiration this Christmas or are on the lookout for that special one-off piece, a dedicated jewellery exhibition is the perfect place to find it.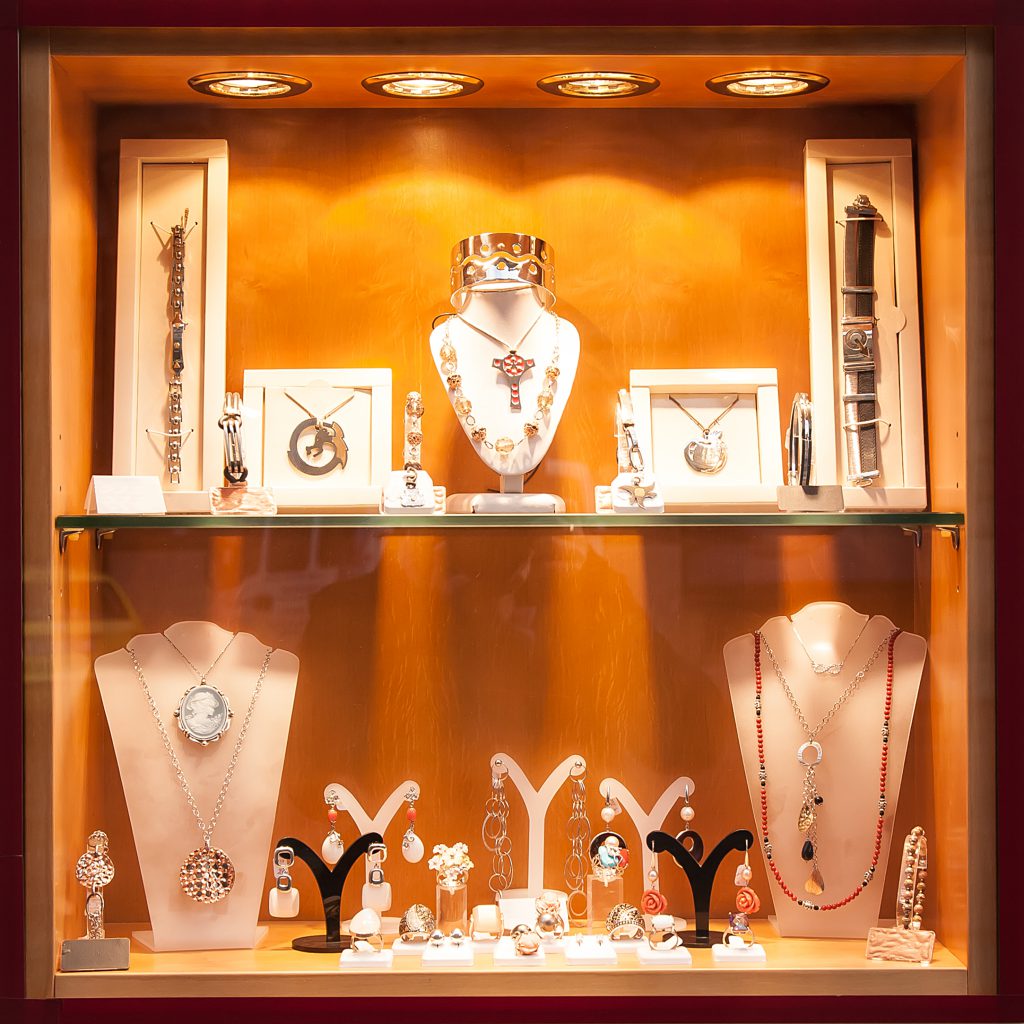 There are many to choose from in a whole host of different locations, so there is almost certainly one to be found nearby if you check the local press for details. In the meantime, you can find a few of our top picks below…
Jewellery Shows and Exhibitions
The Christmas Jewellery Show
November 3rd 2018 – January 5th 2019
The Craft Centre and Design Gallery, Leeds
Open Tuesday to Saturday 10am – 5pm, with extended Christmas opening hours 
"Stunning jewellery collections from 10 contemporary jewellers creating unique pieces that showcase the skills and techniques of contemporary jewellery making today."
This Christmas selling exhibition is one of seven separate shows, which are currently running alongside each other at The Craft Centre and Design Gallery in Leeds. Each exhibitor has been chosen for their distinctive style, so the pieces on offer promise to be an eclectic mix of some of the best contemporary jewellers today. Entry is free, so you can simply browse for some inspiration without any obligation to purchase.
Centrepiece Christmas Exhibition
November 28th – December 23rd
Symphony Hall, Birmingham
Open daily 10.30am – 10pm 
This is a lovely Christmas show to visit if you find yourself in central Birmingham over the Christmas period. Centrepiece is a group of jewellers based in the heart of the Jewellery Quarter in Birmingham. Formed in 1997, they put on their Christmas selling exhibition every year at the Symphony Hall, and it always contains a good selection of styles and price points to suit all. Entry is free, so be sure to pop in if you are passing.
Dazzle Contemporary Jewellery Exhibition (Dazzle@Oxo)
November 11th 2018 – January 6th2019
Gallery@oxo, Oxo Tower Wharf, London
Open daily 11am – 6pm 
This is one of the biggest and most exciting jewellery exhibitions of the year, containing work from some of the newest graduate designers alongside many more established names.  With work from 80 exhibitors, there are approximately 4000 individual pieces to tempt you, using a diverse range of materials from "pearls to plastic".  Located on London's buzzing South Bank, this is the exhibition to visit if you are after something unique and different.
Jewellery Galleries
As well as pop up exhibitions there are dedicated jewellery galleries up and down the country, all offering handmade classic and contemporary jewellery for sale. Most are open all year round and stock an ever-changing selection of pieces from a range of craftsmen and women.
@work Contemporary Jewellery
Ponsonby Terrace, Westminster, London
Open Monday to Sunday 11 – 6pm
This shop situated in the heart of London sells work from a wide and eclectic mix of jewellery designers, with prices ranging from £29 – £13,000. They offer a broad range of styles and materials as well as a bespoke design service, and a selection of tutorial workshops if you want to learn a new skill.
Mike Gell – Contemporary British Jewellery Gallery
East Street, Hereford
Open Monday to Saturday 9.30am – 6pm (5pm Saturday)
This is a lovely light and airy gallery run by Mike Gell, who has been in the business for over 30 years. Mike has always aimed to promote the work of young British designers, and his shop contains work by over 70 different designer/makers so you are guaranteed a great choice. Bespoke commissions are also undertaken if you can't find what you are looking for. This one is well worth a visit if you find yourself on the Welsh borders.
Obviously, this list is only a mere snapshot of what's out there, as there are hidden gems of jewellery shows, exhibitions and galleries to be found everywhere if you take the time to look.
Attending a craft fair or jewellery show yourself this year or in 2019? Make sure you are well prepared with our craft fair checklist, plus don't forget to explore our Business Advice Hub for even more hints and tips on selling handmade jewellery.
Source link
(Visited 1 times, 1 visits today)